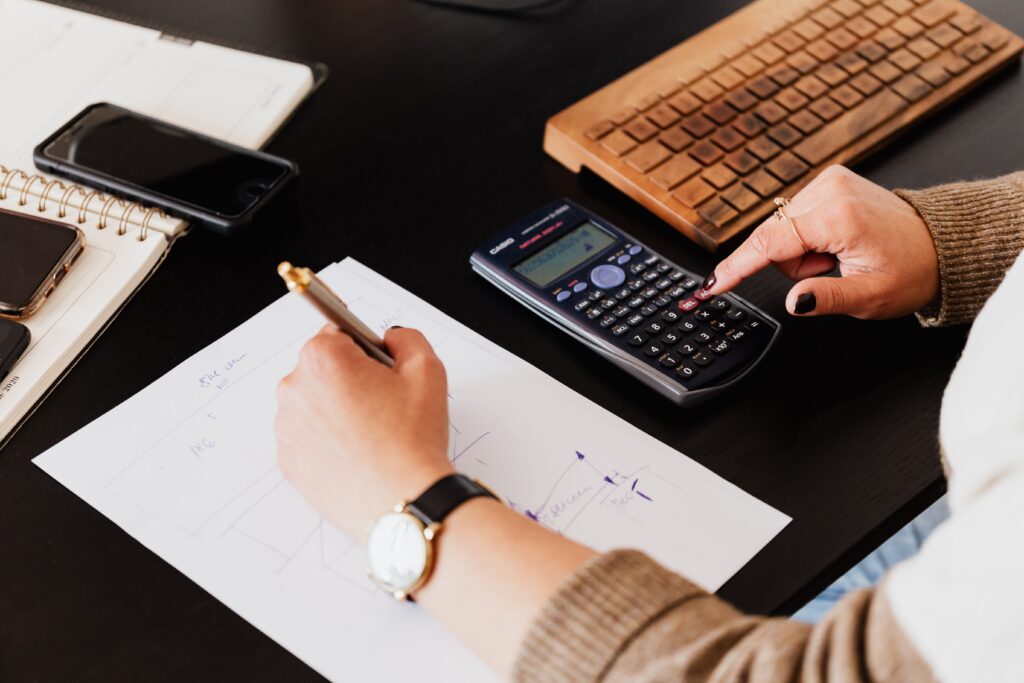 Money is oxygen. When you are a startup and you run out of money, well, it's like running out of oxygen. You will need money to get started, you will need money to grow, you will need money to make money.
Read on to find out the plethora of financing options for your startups in addition to the personal savings and the bootstrap (friends and family) funding models.
In writing this article, we want to help you navigate the financing options available in Canada to start, grow or scale your startup. We tried not to bog you down with jargon and technicalities, nor did we do a dive deep. Instead, this blog is meant to provide you with basic information and we invite you to explore further. A note on the Peer to Peer (P2P) funding option, currently there is only one business lending platform, Lending Loop, the rest of the P2P platforms mentioned are for personal loans.  
Note: This post was written by our affiliate Sue-Lin Tarnowski.
Considerations
As you navigate through the myriad of loan options, pay particular attention to:
Interest rate

Application fees

Repayment period

Usage restrictions

Late payment fees

Personal liability
Financing Options

Pros

Cons

Notes

Equity Financing

Venture Capital (VC)

Provides funding, mentorship, expertise and credibility

May not require history of revenue generation

Equity dilution can be significant

Can be difficult to obtain or close

Time consuming process

Suitable for companies that are revenue-generating and seeking growth

Angel Investors

Flexible business terms

Can provide advice and guidance

Networking opportunities

Startups will have to relinquish some control of company

Is an expensive form of capital

Suitable for companies that are seeking growth, raising less than $2M, looking to give away up to 20% of their company's equity 

Debt Financing

Bank loans

Various options available depending on needs

Funding flows relatively quick

Owner retains complete control of business

Requires large amounts of documentation and can be time consuming

Repayment must be made regardless of success of business

Suitable for startups which do not wish to relinquish some control of company

Microloans

No experience in management or entrepreneurship required

Microlenders may provide additional assistance to support the loan and business owner

Low loan amount

Must be in good credit score rating

Most suitable for businesses with little or no credit history, low-cost startup businesses, sole proprietors or businesses with very few employees

Can be used for equipment, inventory, working capital, fixtures & furnishings

Mezzanine

Cash flow position is used for risk assessment rather than company assets

No equity dilution

Flexible repayment terms

Higher interest rate than asset backed financing

Requires positive cash flow

Most often used to raise money for a significant expansion of the business, or an acquisition

Is a hybrid of equity and debt financing

Public Offering (PO)

Increased public awareness of company

Stocks and shares are useful for mergers and acquisitions

Ability to attract top talent as stock options can be offered

Equity dilution

Expensive and time consuming process

Additional disclosure to the public as mandated by Provincial Securities Act

Additional cost for periodic reporting, accounting oversight and investors relations

Reduced flexibility and control

Suitable for companies looking to grow to generate the capital needed to expansion

Revenue based financing

Less expensive than equity financing

No ownership dilution

Usually no personal guarantee or collateral required

Running the business long term as no exit is expected

Company does not have to be profitable to qualify

Revenue required

Lower loan amounts than VCs

Monthly payment required based on a percentage of monthly revenue

Not suitable for startups without history of revenue generation

Businesses must be open for at least 6 months

Not subtle for businesses without minimum sales history and monthly revenue

Factoring

Can enhance financial ratios, make balance sheets more attractive, improve cash flow and improve credit worthiness

No repayments required as it is not a loan

No set terms as long as company is able to pay the outstanding amount at any time without penalty

Provides quick turnaround for cash flow

Requires minimum volume of accounts receivable to qualify

Not an alternative for a long term business loan, factoring is best used for short term financial needs.

The profit margin for the product you're selling needs to be high, around 25%.

Ideal for businesses which have most of its cash tied up in accounts receivables, wholesale or distribution companies or are part of the import industry

Crowdfunding

Equity Crowdfunding

A regulated platform to potentially raise large amount of funding

Great opportunity to gain investors.

Complicated and costly as rules differ for each province

Lack of expertise from investors

Lots of ownership as each investor has equity in business

Ideal for first-time entrepreneurs who are unable to raise from larger investors, or companies that need funding for a specific product or project and one that could benefit from a broad fan base.

Rewards based crowdfunding

A regulated platform to potentially raise large amount of funding from individuals

Company does not lose equity

Great way to test the market and gain exposure

One of the cheapest form of funding

No collateral, previous business experience and credit check requirement

Simple process

Requires a strong brand and visual pitch

Funds may be forfeited if goal is not met

Funding amount may not be large enough as contributions are made by individuals

Your product or idea are exposed to potential competitors

An army of micro investors may discourage larger investors

Best suited for consumer oriented product ideas and creative fields

Peer to Peer (P2P) business loan

Exclusive online platform

More preferable interest rate

Is a regulated lending platform

Can be a source of more accessible source of loan than conventional loans from financial institutions

Loan can be paid off early without penalty

Short approval time

Convenient application process

Maximum loan amount is $500,000

The minimum loan qualification criteria may be difficult to meet – the business must have been operating for at least 6 months

Business must generate at least $100,000 annual revenue 

The business owner or guarantor must have a credit score that is 600+

Certain information will be disclosed to all investors in the P2P platform's marketplace

Personal credit sore suffers if you are unable to repay the loan

Not a good option for businesses which have not been in operation for at least 6 months with minimum $100,000 annual revenue

Must be an incorporated company in Canada

Government Funding

Canadian Scientific Research and Experimental Development (SR&ED) Tax Credits

Easy and accessible funding for startups, particularly the ones with specified technological and research component

Tax incentives can come in one of three forms: an investment tax credit, an income tax deduction, and a refund

Laborious application process

Narrow scope of eligibility criteria according to the regulatory definition

Most suitable for companies with technological component, specified applied research, and experimental development 

Government Grants

Many programs for funding less than $1 million dollars

Does not need to be repaid

Business owner retains equity

Laborious application process

Stiff competition among applicants

Funding comes with many conditions

Most suitable for businesses seeking "free money" with time to invest in the laborious application process

Canada Small Business Financing Program (CSBFP)

Can be used to finance expenditures for property, equipment and leasehold improvements

Business owner retains equity

Business owner has autonomy

Laborious application process

Stiff competition among applicants

Funding comes with many conditions

Suitable for startups with less than $10M gross revenue

Expenditures for property, equipment and leasehold improvements qualify but not inventory or working capital

Loan cap is $1M

Program is offered in partnership with financial institutions
Selection of Canadian VCs:
Arctern Ventures
http://www.arcternventures.com
Cycle Capital Management
Emerald Technology Ventures
https://www.emerald-ventures.com/
First Ascent Ventures
https://www.firstascentventures.com/
iGan Partners
Lumira Ventures
https://www.lumiraventures.com/
Main Canadian equity crowdfunding platforms:
Vested
FrontFundr
Main reward based crowdfunding platforms:
Kickstarter
Indiegogo
GoFundMe
Selection of  Canadian factoring companies:
BC Factors & Finance
https://getstarted.bcfactors.ca/
Commercial Capital LLC
https://www.comcapfactoring.com/ca/
FundThrough
Selection of P2P Loan Platforms:
Lending Loop (Currently Lending Loop is the only P2P small business lending platform)
Commercial Capital LLC
https://www.comcapfactoring.com/blog/peer-to-peer-lending-for-startups/
Lendified
Government Grants Resources:
Government of Canada site
https://www.canada.ca/en/government/grants-funding.html
Canada StartUps
https://www.canadastartups.org/funding-database/
Canada Grant Watch
https://canada.grantwatch.com/
Canada Small Business Financing Loan 
http://www.ic.gc.ca/eic/site/csbfp-pfpec.nsf/eng/Home
Selection of Angel Networks and Syndicates:
National Angel Capital Organization
https://www.nacocanada.com/cpages/about
Angel Investment Network
https://www.canadainvestmentnetwork.ca/
Valhalla Angels
Panache Ventures
Selection of revenue based financing Vendors:
Company Capital
https://www.companycapital.ca/
Flow Capital
Selection of microloans vendors:
Business Development Bank of Canada (BDC)
Futurpreneur
https://www.futurpreneur.ca/en/get-started