We're a passionate team dedicated to building long-term, collaborative relationships, resilient businesses and visionary futures.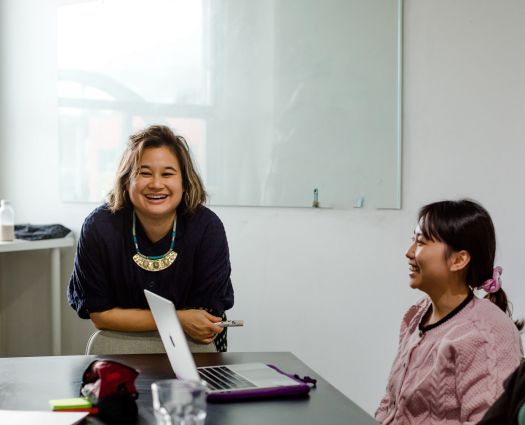 Hey there! 
We created Tandem Innovation Group because we saw a need.
Growing businesses need co-creators, not management consultants; and they need to manage their risk and spend. Bringing on fractional expertise and back office support is a great, strategic choice.
Meanwhile consultants need a home to grow their book of business. The Tandem Network is for folks who take pride in being awesome at their craft. They approach problems as opportunities, think creatively, ask tons of questions and embrace technology. They're seeking that sweet spot where they can work independently yet feel supported by a team. They're driven to support business owners who are actively making meaningful contributions to our environment and economy through their products, services and innovations.
The Future of Work is relational, networked, tech-enabled, and reinforces both our autonomy and our interconnectedness. Here at Tandem, we're living that future today, every day. More than half of our HQ team work fractionally, which means we can bring on dynamic, experienced, ambitious folks while keeping a lean budget. Plus, we benefit from all the learnings our teammates glean from their work with other clients.
Sound interesting? Yes it is – as well as a lot of fun.
At the heart of our work are our core values.
Respect for each other, respect for our craft, and a commitment to decolonizing our assumptions in pursuit of equitable abundance.
We think and act like
co-founders
We believe in the power of
reciprocity
We listen, we lead,
we learn
We invest in
relationships
We have fun,
and we celebrate
Tandem's journey began with Sean Hodgins, an entrepreneurial CPA driven to support early stage companies. Seeking to scale, Sean connected with Tania Lo, and together they envisioned a new way of working, creating a remote, fractional model for accounting and finance professionals to collaborate with startups. 
With a focus on entrepreneurship and collaboration, Tandem attracted a network of independent consultants – CFOs, Bookkeepers, People & Ops leaders, Marketers, Digital Specialists and others seeking both autonomy and community while doing meaningful work with impactful companies. By 2017, there were 24 members in the network.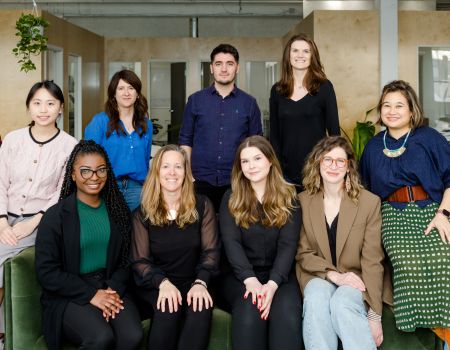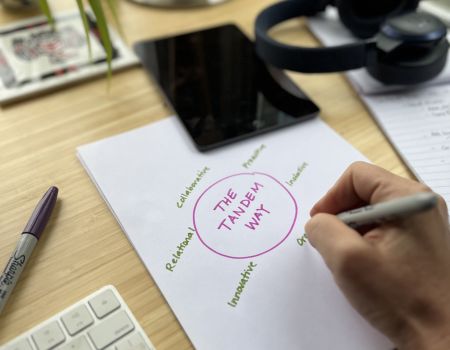 As Tandem grew, partnerships with organizations like Coralus, eUBC and Spring Activator expanded our global reach, and in 2020 we opened an Australia office.
To streamline operations, we developed Paperwork.ai, a software solution enacting internal controls for remote work environments. In 2021 Tandem also launched Red Thread Ventures to connect early stage companies with financial advisors and investors.
Today, Tandem comprises a growing network of 350+ independent consultants and a core team of 13, many of whom are also members of the network. 
The name Tandem comes from rowing – rowing alone is tough; doing it together is more enjoyable, easier and more powerful.