To equip the founder with the financial tools and talent required to make strategic decisions and grow her business.
Goal achieved. Tandem matched the founder with a bookkeeper to set up accounting systems and provide monthly reports, and who maintains a clear and effective line of communication. Together, they've built a trusting relationship, allowing for better-informed decision-making and increased efficiency, e.g., ensuring timely payments to suppliers and lenders.
Sabrina Banger, Bookkeeper
Bookkeeping, A/P, Payroll, Monthly Close, Year-End Prep
Client feels empowered to understand and grow their business
        (1-5 Stars)
        Start of Engagement: ⭐ ⭐
        9 Months in: ⭐ ⭐⭐ ⭐ ⭐ 
        Storefront opening in Squamish, Spring 2023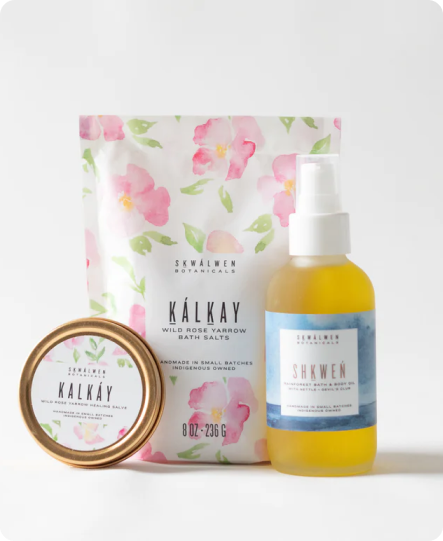 Sḵwálwen (skwall – win) Botanicals came to Tandem through the Coralus network (previously known as SheEO) because their current bookkeeper was uncommunicative, and the owner wanted to better understand her numbers to develop a viable model for her business. Initially, our team had challenges finding the perfect fit for this growing business. We needed someone with industry expertise capable of implementing accounting systems, managing payroll, accounts payable, monthly and year-end close preparation, and daily bookkeeping tasks.
Enter Sabrina Banger, a Tandem Network Member and cloud bookkeeper with manufacturing and retail experience, who was inspired by the company's commitment to crafting and selling locally sourced skincare products using traditional Indigenous practices. With a team of four part-time employees, including an admin person who handled bookkeeping and accounts payable once a week, Sabrina saw a hardworking business that needed to establish standardized processes and achieve organizational efficiency.
Over the duration of our relationship with this client, we have seen them flourish with a 3X increase in sales between 2020 and 2022. As they prepare to open their first storefront in Squamish at the end of Spring 2023, they are now in the process of a rebrand.  
Since working with Sabrina, clear communications and streamlined processes have improved productivity across the company.
Sḵwálwen Botanicals has achieved standardization in their financial record-keeping, preventing inaccuracies. And Sabrina's effective communication has created stronger relationships with lenders and suppliers, as the company's quick reporting has enabled timely payments.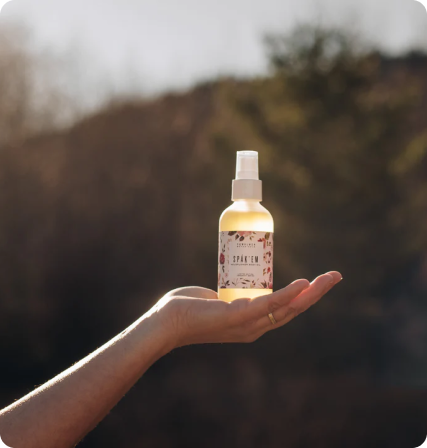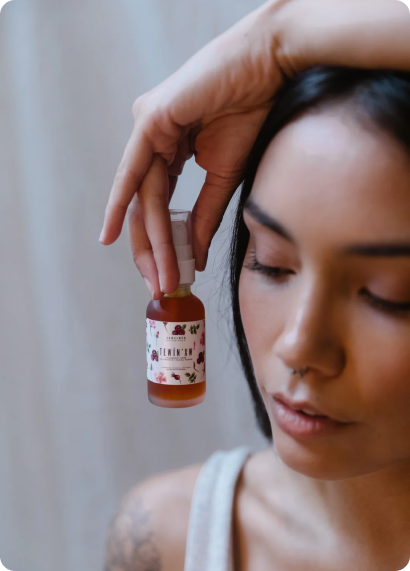 When we originally met with this client, their needs included bookkeeping and strategic advisory to restructure the business model. We then matched them with a CFO/Controller who showed keen interest in the project, and stated that the bookkeeping component would be taken care of. 
However, while this individual had high-level financial experience, we discovered they lacked in-depth knowledge of cloud-based bookkeeping, leading to frequent errors and omissions.
We promptly re-matched the client with Sabrina, who specializes in cloud-based software programs. We identified that the root problem was a lack of communication, and to ensure that this situation doesn't reoccur, we got proactive and implemented monthly Quality Control (QC) reviews. In these meetings, we shine a spotlight on our bookkeepers and take a close look at their clients' books, to ensure each engagement is on track and Tandem's quality standards are being met.
Success depends on healthy relationships between Tandem, the Client and the Network Members we match them with. This essential ingredient requires clear and consistent communications and trust – which come with time, attention and follow through.
Relationships built on trust are at the heart of our work; we don't just match clients and walk away. Leaning in with curiosity and humility is a first step toward repairing mistakes.
Prioritizing regular check-ins and reporting is one way we can apply a cofounder mindset, working with each client from the ground floor as we build and navigate a path for successful growth together.
Founded by Sḵwx̱wú7mesh ethnobotanist and entrepreneur Leigh "Styawat" Joseph, and incorporating traditional Sḵwx̱wú7mesh practices in both the harvesting and creation of their products, Sḵwálwen Botanicals is actively leading the way to Indigenize and rematriate the skincare industry of Western Canada. 
Through the company's commitment to restoring balance to the earth, they are shifting customers' focus to more environmentally sustainable approaches that recognize traditional Indigenous knowledge and customs. This meaningful contribution to our economy and business landscape is a source of inspiration and deep respect within our team.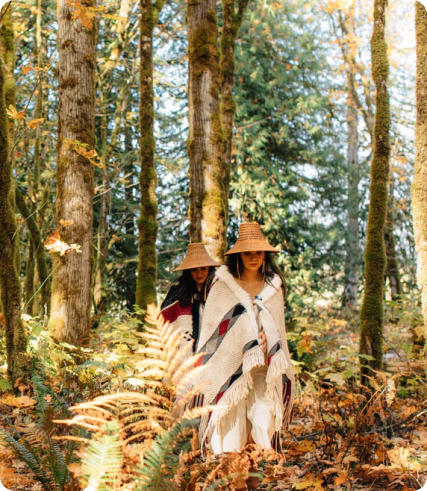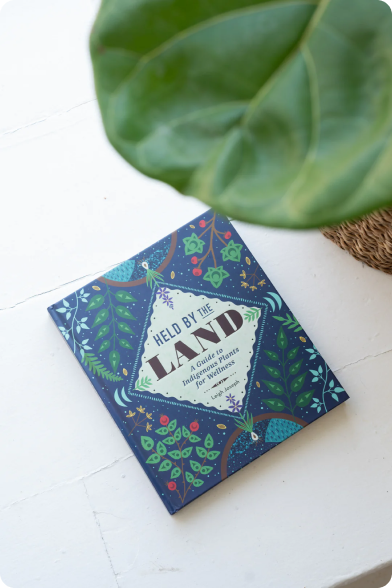 Having built a strong, trusting relationship, our work with this client has expanded. As of February 2023, Sabrina has taken on bookkeeping for the newly formed holding company for Sḵwálwen Botanicals and the new storefront in Squamish, BC, which should open in June 2023.
We are also proud to congratulate the team on their Small Business BC Award nomination for Premier's People's Choice this year. Leigh's commitment and passion for showcasing Indigenous voices, perspectives, and traditions in the business world are being rightfully recognized.
Not only is she a celebrated entrepreneur, Leigh is also a revered member of the Sḵwx̱wú7mesh Plant Science community, as well as an author, filmmaker and public speaker. Her latest short film is "Walking with Plants", and her recently published book is Held By the Land: A Guide to Indigenous Plants for Wellness. Read more about Leigh Joseph.
"When I was referred to Tandem by a trusted source, I had already heard so many great things about their services. From my very first call with their co-founder and CEO, Tania, I knew that I had finally found the right team to work with.  
Sabrina, our bookkeeper at Tandem, has been a true asset to our business. Her impressive expertise and dedication have freed up valuable time and resources, allowing me to focus more on strategic growth. 
I cannot recommend Tandem enough as a foundational support for small businesses. Their flexibility, responsiveness, and professionalism make them an absolute pleasure to work with." 
Leigh Joseph / Styawat
Founder, Skwálwen Botanicals